Bookkeeping
Do you need full charge bookkeeping or maybe someone to just handle your accounts payable or accounts receivable or some combination of these? Allen's Bookkeeping & Computer Services offer all these services customized to meet your specific needs.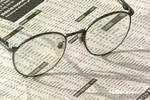 If you are an existing small business or a new venture, financial statements are imperative to the growth and stability of your company. Financial statements are used to review and implement your company's financial stability, growth trend, budgeting, and acquisition of bank loans.
Allen's Bookkeeping & Computer Services provides full charge bookkeeping or if needed, we can use the information provided by your company, such as bank statements, check registers, etc. to prepare your company's financial statements. Financial Statements consist of a balance sheet, income statements, cash flow statements, and a detailed general ledger.
Allen's Bookkeeping & Computer Services can set up a local computerized bookkeeping system and network or simply help maintain your current system!
Full line of bookkeeping services available including:
Accounts Receivable
Billing and Invoicing
General Ledger
Bank Reconciliation
Cash Management
Financial Statements
Cash Flow and Management Reporting
Word processing, data entry, and bulk mailing also available
We also will work with your tax professional to get your taxes filed on time and accurately.